I wanted to give a quick recap about my goals for 2021 and my progress (or stagnancy) in January.
Starting my own blog
As this is already my second blogpost I'm very happy with my progress. I already have a few ideas for more posts in my Trello board. I added some small improvements to the blog during January.
Overall I'm quite happy with my blog and how it turns out so far.
Running Goals
I tried to do a run every second day which I surprisingly accomplished.
With the beginning of the year I switched to Adidas running (formerly Runtastic) as my running app on my smartphone. I like it so far and think about getting an premium account.
My numbers for January look like the following:
Runs: 15
Total time: 15 h 58 min
Distance: 158.8 km
Average pace: 6:02 min/km
I'm really happy with these numbers. It means that in average every run was over 10 km. The pace could be a little bit better but I did most of the runs in the evening and I know that I run my best times in the morning before breakfast.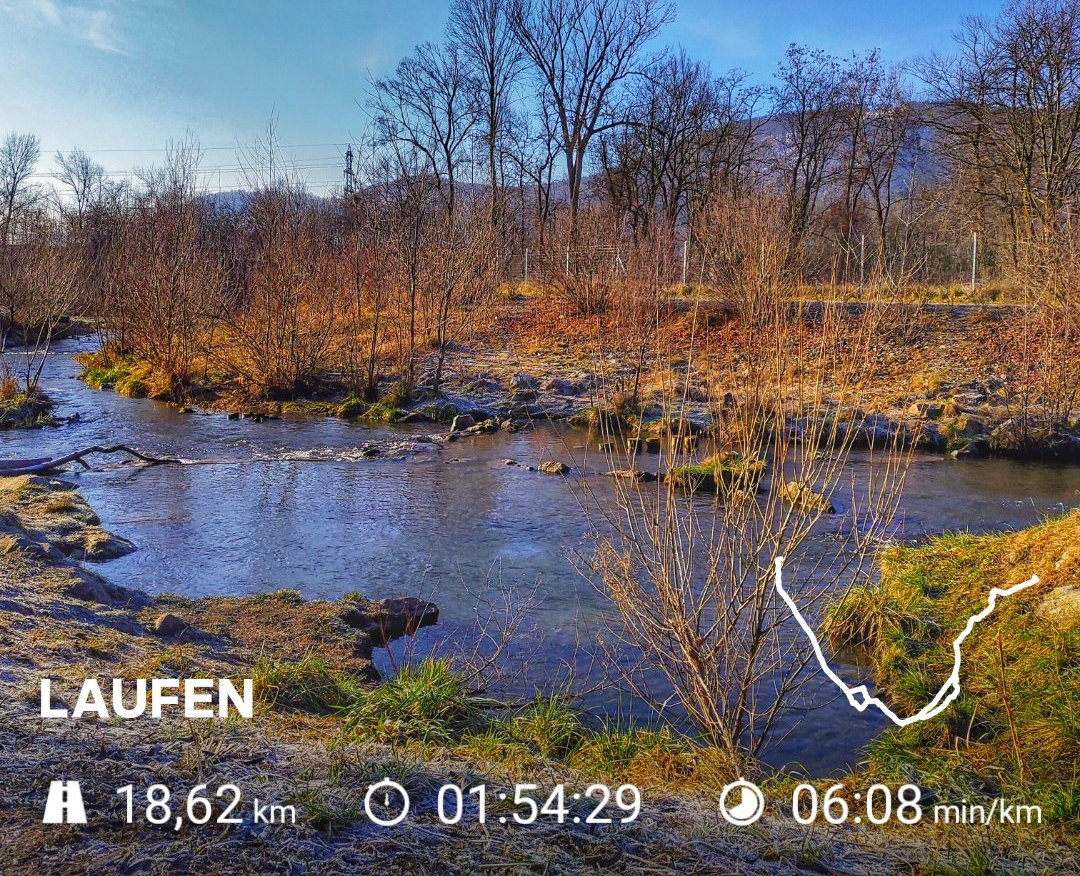 My longest run in January.
One of the next things to do is getting new running shoes and a new watch for tracking. I used my current shoes for more than one and a half year now and it is definite time for a new pair. I have a Samsung Gear Fit Pro 2 at the moment but I'm not very happy with it. The GPS tooks ages to find a connection (if it ever does) and is very inaccurate. The same route could differ for nearly 2 km when I run it multiple times. This makes it really hard to track progress when you can't rely on the provided data. Another downside is that it doesn't syncs with Adidas running. At the moment the Garmin Forerunner 245 is my favourite but I haven't decided yet.
Doing open source work
Nothing new here, I was (obviously) busy with running and my blog. But I already have some ideas for contributions and I will force this in the next weeks.
Giving a talk at a meetup
I already have an idea for a talk but I have to figure out the technical details first. I want to start with a blog post about the topic and extend it to a talk afterwards.
Only two meat meals per week
This turned out really well too. I have stuck to this the whole January and already discovered some really tasty vegetarian meals I propably wouldn't have tried without this goal.
All in all I'm happy with my progress and I hope I can stick to this in the next weeks.